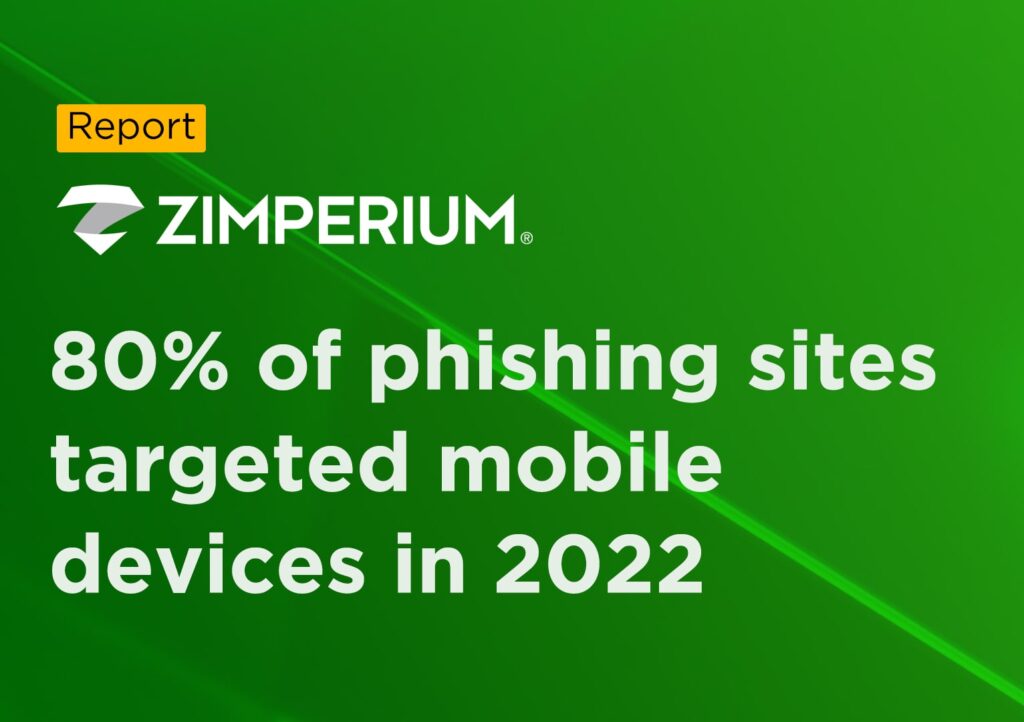 The 2023 Global Mobile Threat Report provides an in-depth look at the latest trends, threats, and developments shaping the mobile security landscape. As mobile devices and apps become increasingly integral to our personal and professional lives, they have also become prime targets for cyberattacks. This comprehensive report from Zimperium examines the evolving mobile threat landscape and provides security teams with the insights needed to develop effective mobile-first security strategies.
The key takeaways from the report include:
Mobile-powered business initiatives are on the rise. Mobile apps and devices are now critical to how organizations engage with customers and enable employees. Enterprises have shifted towards mobile-powered business models that rely on mobile apps and unmanaged BYOD devices. As a result, mobile security is now a strategic imperative.
Threats targeting mobile continue to increase in volume and sophistication. The report documents the proliferation of advanced threats like mobile malware, spyware, phishing and ransomware. Meanwhile, nation-states and cybercriminals are refining their tactics, such as the use of zero-click exploits that require no user interaction.
Significant vulnerabilities persist across mobile platforms. The report highlights critical vulnerabilities in both Android and iOS that were exploited in the wild during 2022. For iOS, this included five zero-day exploits targeting WebKit. Meanwhile, Android saw over 900 vulnerabilities disclosed in 2022.
Mobile apps themselves are increasingly at risk. The report found that 10% of Android apps and 2% of iOS apps are accessing insecure cloud instances, potentially exposing sensitive data. It also revealed non-compliance with security standards like OWASP Mobile Top 10 is common.
User behaviors amplify mobile risks. Employees routinely access corporate assets from unmanaged, unsecured mobile devices. Meanwhile, users continue to fall victim to mobile phishing at high rates – up to 10 times more than email phishing. This user-driven insecurity creates a giant gap in mobile defenses.
Holistic mobile security is imperative but still rare. To truly secure mobile, the report advocates for unified solutions that safeguard devices, networks, apps and users. This requires a mobile-first strategy spanning threat prevention, detection and response. However, the report found only 15% of organizations currently have comprehensive mobile protections.
The report combines research and insights from Zimperium's team of mobile security experts along with perspectives from partners including Trellix, RSA and Riscure. It examines attack techniques ranging from banking trojans to supply chain compromises in mobile apps. With real-world examples of exploits, malware campaigns and phishing attacks, the report provides mobile security teams with an authoritative overview of today's threat landscape.
Equipped with the threat intelligence and recommendations contained in this report, security leaders can make more informed decisions about mobile risks and build adaptive security postures tailored to modern mobile-powered enterprises. As mobile devices become increasingly intertwined with every facet of both personal and professional life, comprehensive mobile-centric security has become an imperative. For organizations seeking to secure their mobile attack surface against escalating threats, the 2023 Global Mobile Threat Report is an invaluable resource.